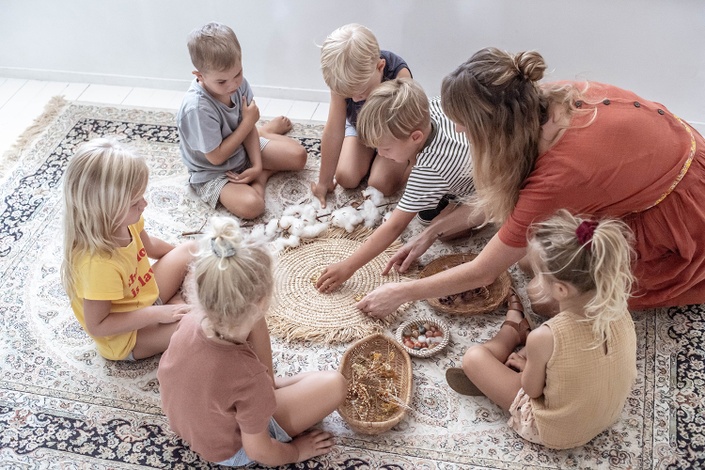 More than a membership.
This is a community!

For the first time we are offering content from our Holistic Beings™ program online for parents, as home educators!
The membership content & tutorials are created by Whole Beings bachelor qualified teachers with holistic education at the core of their vision .

Not only will you receive a bundle of NEW holistic content each month - your child will be part of a holistic education lesson every week.

The teacher-led tutorial guides your child to follow along from home as we create, story-tell, practice mindfulness & learn holistically.
Create Holistic Learning Foundations

Whether this is the start of your homeschool journey, preparation to begin school or just about a more holistic way of life - every child has unlimited potential & can be organically nurtured toward finding their identity & purpose in life!
We believe that the early years of a child's life are when a child's belief system is formed & children reveal their unlimited potential through a holistic approach to education.

Holistic Beings™ educates the mind, body and spirit through hands-on
exploration, creative experiences & connecting to the natural world.

We put a huge focus on open-ended, mindful learning & hope to inspire this kind of
education as a lifestyle.
You will follow Whole Beings® unique learning elements via a weekly program planner which has been designed for a fluid & flexible approach to home
education. For the first time our community of holistic-minded folk can interact online directly related to the content, which will be moderated by teachers.

MONTHLY CONTENT BUNDLE INCLUDES
8 Holistic Home Experience Guides

+ Special Creative Contributor Each Month

Creative Experience Ideas Guide - with 8 Creative Experience Ideas

Printable Holistic Resources - New Resource Added Each Month - Exclusive Design to

Whole Beings

Holistic Beings Weekly Program Planner Download with Exclusive Program Elements To Follow

4 Weekly Holistic Education Plans

Holistic Storytelling Video with Follow Up Experience

Meditation Audio or EFT Practice Video
Content Related Discussions Moderated by Teachers
15% off Online Products
+

WEEKLY ONLINE TUTORIAL INCLUDES

A weekly 10 minute interactive holistic tutorial for your child to engage in
All materials listed will be sustainable & minimal purchases required
All tutorials are uploaded every Thursday by 5pm AEST
WHAT IF LEARNING COULD

MEET WITH LIFESTYLE?

By creating holistic experiences for your child at home, your child will learn new concepts

& that learning is actually everywhere!

Planning material is based on our unique self-developed Holistic Beings™ Program.
You will have access to holistic planning resources & printables that
will assist in creating a holistic home learning program &
environment.
Your Teacher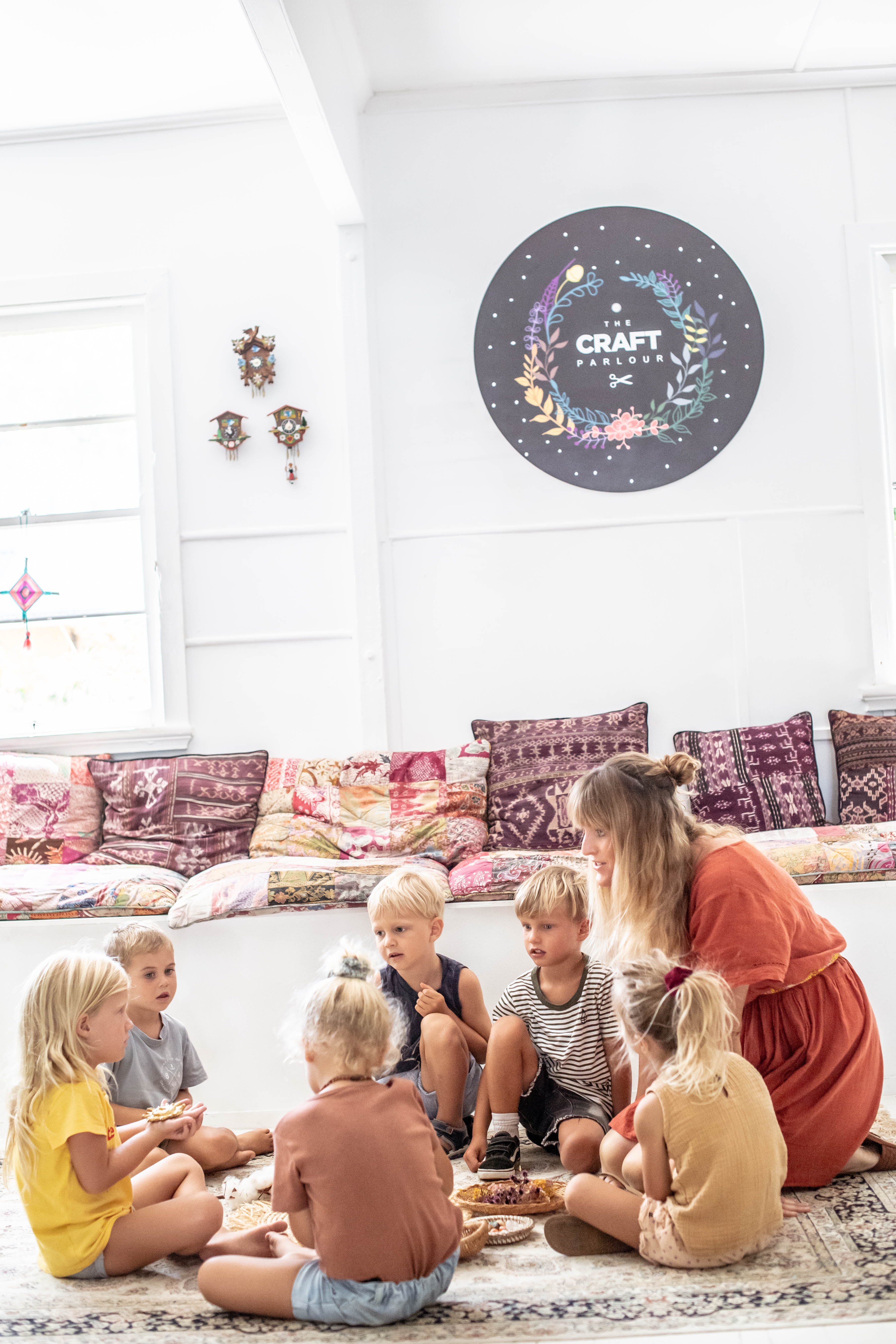 Whole Beings® was founded by two sisters, both registered teachers, whose vision is to ignite children with a powerful sense of who they are, whilst embracing their naturally creative minds and spirits.

Elysia & Nat began this journey after a combined 26 years of experience in early childhood, completion of bachelor degrees and postgraduate studies, which left them wanting to be more than just focused on academic tuition. They turned to where their own grass roots were, with beliefs that the mind, body and spirit of each child should be nurtured and that one doesn't exist without the other.
Younger children can also benefit from the content by simply adapting it to the individual learning ability.
All content is copyright of Whole Beings®
This membership is for personal use only as a parent/home educator or a teacher in within a single classroom.
It is not to be reproduced any any circumstances. All commercial inquiries email [email protected]
All content is updated on the first Monday of each month, so members must
download the content before it is replaced with the new month.
All experiences & videos are downloadable to your computer.
Frequently Asked Questions
How does the membership work?
It is a completely self-paced online membership with NEW content every single month! All content is updated on the first Monday of each month, so members must download the content before it is replaced with the new month. All experiences & videos are downloadable to your computer.
Will I be able connect with other members?
Yes! We have comments sections under each & every experience for you to interact with us, as well as other members. There is also a community section where members have placed their Instagram names to connect with each other!
What will I have access to?
After enrolling, you have access to ALL member content for as long as you are enrolled - across any and all devices you own.
Am I locked in for a certain period of time?
No, you only pay month to month - there is no lock-in contract.
JOIN THE

HOLISTIC EDUCATION

COMMUNITY...