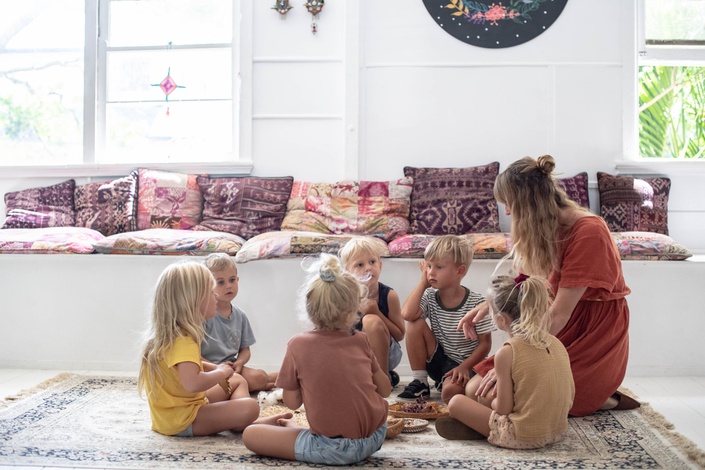 Holistic Beings Commercial Membership
Whole Beings Certified Membership For Early Years Settings
Watch Promo
BECOME A WHOLE BEINGS® COMMERCIAL MEMBER

& JOIN THE HOLISTIC EDUCATION COMMUNITY!

Our vision is for ALL children to experience a holistic approach to education – one that is not only on paper, it's in actual practice! It's through holistic nurturing we will collectively raise a generation of creatives, innovators & kind-hearted humans.

Whole Beings® approach educates the mind, body and spirit through hands-on exploration, creative experiences & connecting to the natural world. We put a huge focus on open-ended, mindful learning & hope to inspire this kind of education in early childhood settings in order for more children to have access to authentic holistic approaches.
Through official Whole Beings® Commercial Membership – Early Childhood Settings will now have access to our exclusive holistic guides, experiences, our holistic planning approach, planning documents, holistic resources & more.
As a commercial member, your Early Childhood Setting will now have the ability to offer Whole Beings® unique learning elements in their 3-5 Year curriculums with links to the Early Years Learning Framework.

---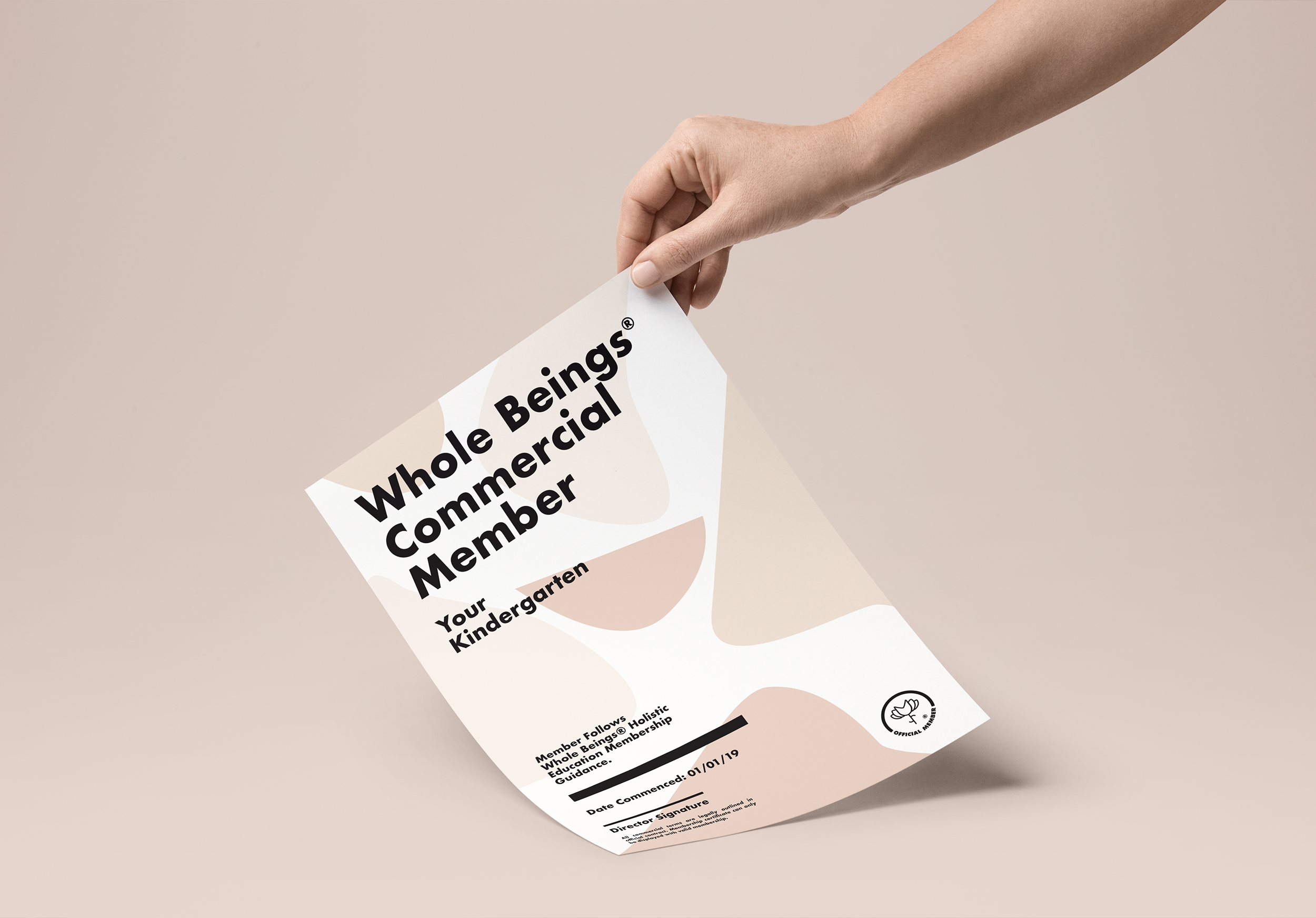 COMMERCIAL MEMBER INSIGHTS

Legal Commercial Use For Early Childhood Settings 3-6 Years*
Everything from our existing Holistic Beings Membership is added monthly — with an added bundle of Early Years Settings content
Each holistic experience is directly linked to the EYLF + added holistic experience ideas
ALL content is archived for ongoing educator access
Holistic Planning Cycle
Holistic Curriculum Planning Documents & Visuals
Exclusive Whole Beings Membership Certificate Created For Your Company
Apply to be listed on our website as a commercial member

& MORE.

Learn more below...

*outlined in terms & conditions

CREATE HOLISTIC LEARNING FOUNDATIONS

We believe every child has unlimited potential & can be organically nurtured toward finding their identity & purpose in life!The early years of a child's life are when a child's belief system is formed & children reveal their unlimited potential through a holistic approach to education.
As bachelor qualified teachers with postgraduate studies in Early Childhood Education our commercial membership has been exclusively designed to INSPIRE a more fluid & flexible approach to holistic learning in practices, curriculums & even educators ways of being. With extensive experience in Early Years Settings ourselves, we found the resources to truly implement a holistic approach were scarce.

So we have created our own!

'While there is a lot of guidance available to support providers, educational leaders and educators to make informed choices about meeting the requirements of the National Quality Framework (NQF), there is no magic template that will suit all educators, services and contexts.' – ACECQA
We certainly agree that there is no magic template – that's why we have created a membership to INSPIRE holistic practices, that in turn create a holistic environment for the children & their families. At Whole Beings® we are passionate about bridging the gap between frameworks & standards – offering educators holistic resources that will allow them to reveal their own teaching potentials – which in turn guides children to do the same.

MONTHLY CONTENT BUNDLE INCLUDES
Every month you will receive a new bundle of content —
10 Holistic Education Experience visual guides with EYLF links

6 Additional Holistic Lesson Plans

8 Additional Holistic Education Creative Ideas
+ Special Creative Contributor Each Month

4 Weekly Holistic Education Plans with EYLF links
Meditation Audio or EFT Practice Video
4 Weekly Holistic Education Tutorials
Holistic Storytelling Video with Follow Up Experience

Holistic Education Resources - Download & Print

10% Off All Whole Beings Products

+
WHOLE BEINGS HOLISTIC CURRICULUM™ PLANNING DOCUMENTS
Weekly Holistic Mapping Download & Display with exclusive Whole Beings® design & elements.
Holistic Learning Planning Cycle
Holistic Learning Story Guideline

Words of the Children Visual Display
Mindfulness in our World this Week Visual Display

Holistic Book List
A mini guide to implementing our holistic learning documents in Early childhood settings
Commercial Members Can apply to be listed on Whole Beings Website.

+

WEEKLY TOGETHERNESS CIRCLE

A weekly interactive holistic tutorial for educators to share directly with the children or be inspired learn from & share with the children.
All materials listed will be sustainable & minimal purchases required.

---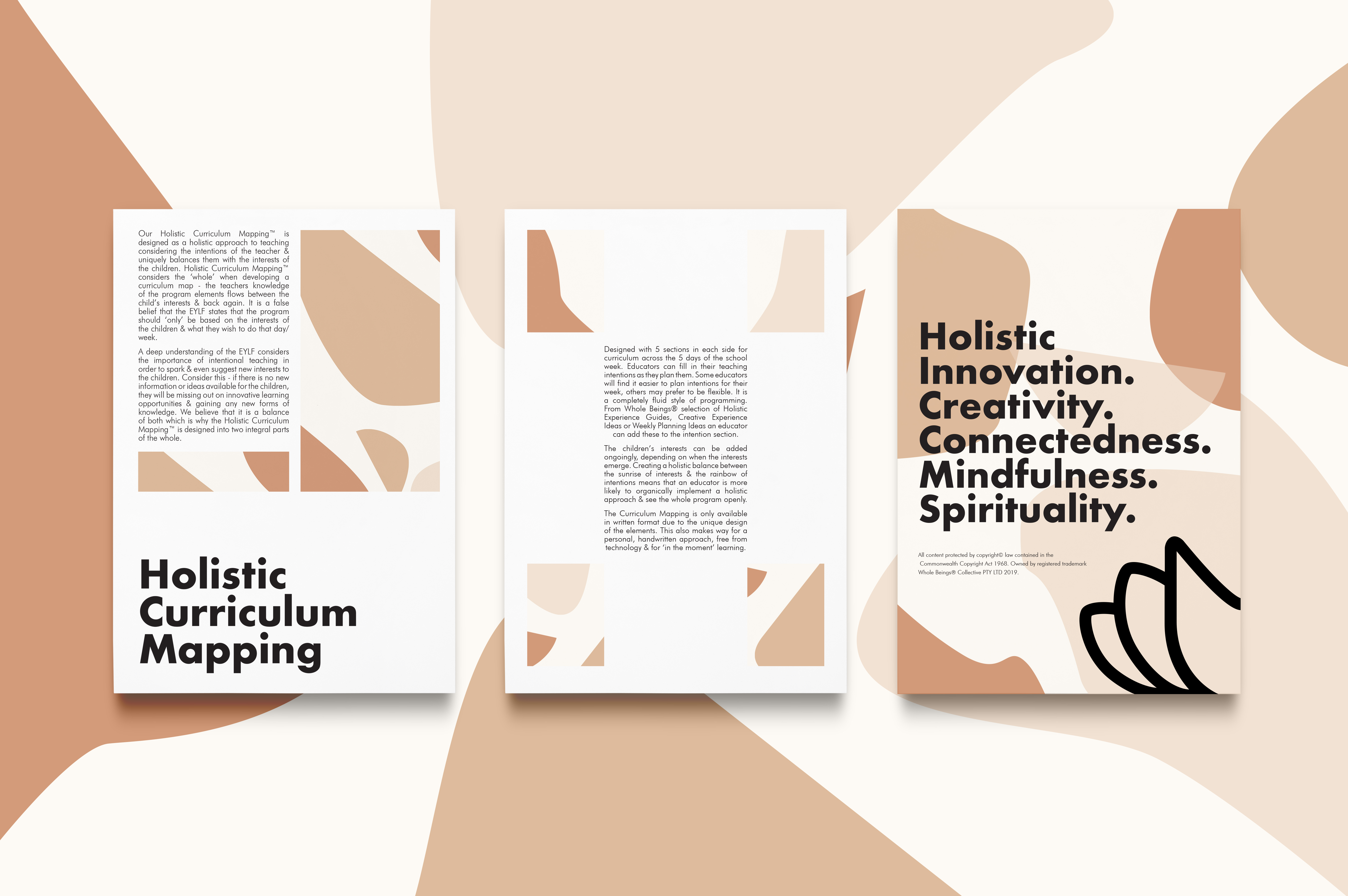 AUTHENTIC HOLISTIC EDUCATION PRACTICES

Our guides & planning will organically create a more holistic approach in an early years setting when wholeheartedly implemented. From our experience the holistic language found throughout the guides prompts a more holistic approach to learning. Educators will become more mindful & holistic in their practices, passing it on to the children in their care - which is at the core our vision!

Planning material & all experiences are based on our Whole Beings unique holistic education pedagogy & Holistic Beings™ Program.
All educators in your setting will have ongoing access to holistic planning resources & printables that will assist in creating a holistic learning program & environment.
Your Teacher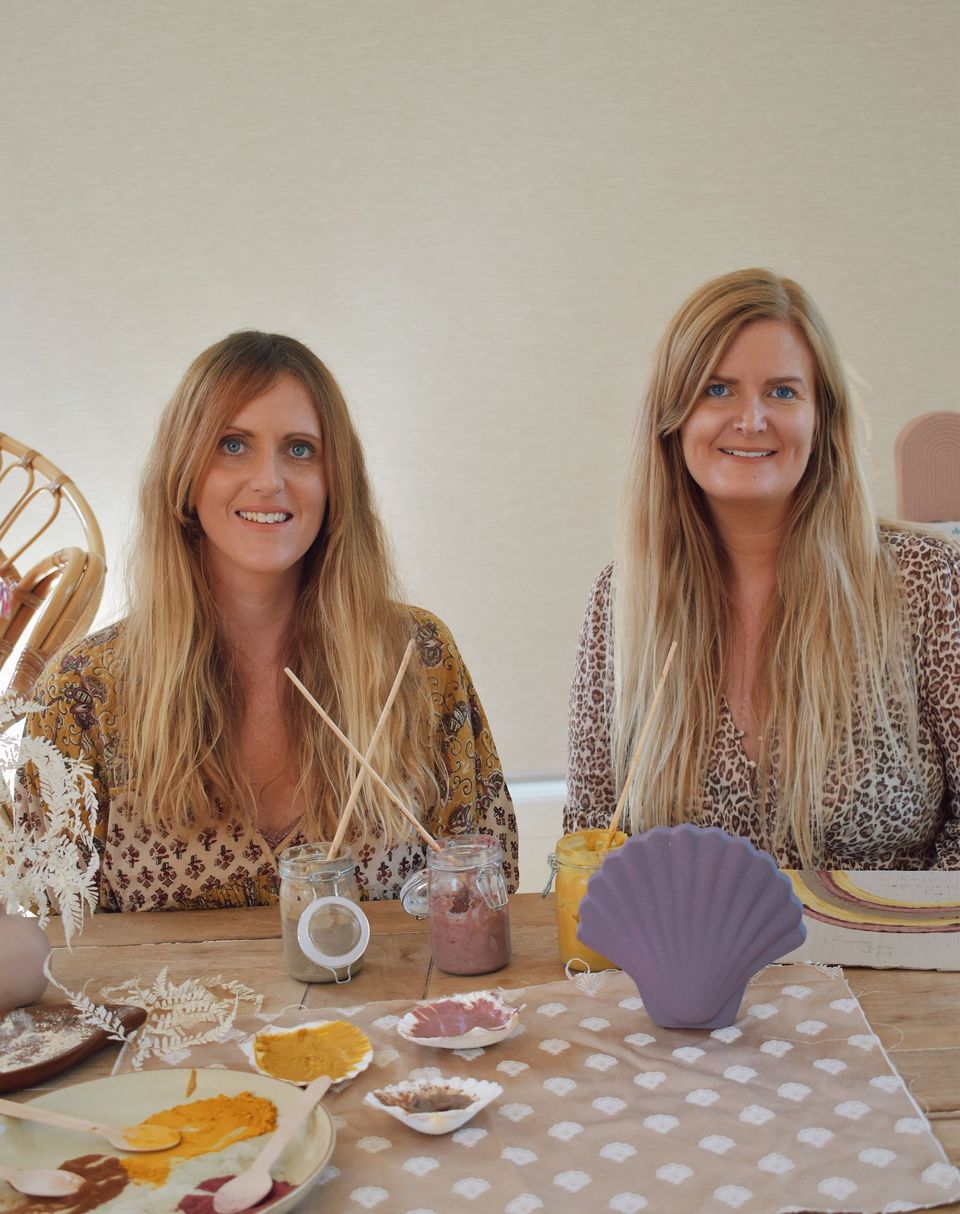 Whole Beings® was founded by two sisters, both registered teachers, whose vision is to ignite children with a powerful sense of who they are, whilst embracing their naturally creative minds and spirits.

Elysia & Nat began this journey after a combined 30 years of experience in early childhood, completion of bachelor degrees and postgraduate studies, which left them wanting to be more than just focused on academic tuition. They turned to where their own grass roots were, with beliefs that the mind, body and spirit of each child should be nurtured and that one doesn't exist without the other.
Younger children can also benefit from the content by simply adapting it to the individual learning ability.
All content is copyright of Whole Beings®
Commercial membership terms & conditions must be signed by each Early Years Settings Representative. Each member will be contacted for more details & member certificate information.

Members can only display the Whole Beings® Commercial Membership certificate with a valid subscription. Once subscription is cancelled due to non payment or other circumstances, Whole Beings® will contact the service for written agreement that the certificate & all planning documentation has been removed from your service due to Whole Beings® cancellation policy.

It is not to be reproduced or shared in any circumstances.
All content is updated on the first Monday of each month.

All experiences & videos are downloadable to your computer.

All Commercial Members must read & sign a copy of Commercial Terms & Conditions found here

https://www.wholebeings.co/commercial-terms-of-use...

Frequently Asked Questions
How does the membership work?
It is a completely self-paced online membership with NEW content every single month! All content is updated on the first Monday of each month, we recommend downloading the content monthly to keep on track with best holistic practices. All experiences & videos are downloadable to your computer.
What will I have access to?
After enrolling, you have access to ALL member content for as long as you are enrolled - across any and all devices you own.
How long is the subscription?
Your subscription is for as long as your wish to implement Whole Beings® holistic approach. In order to continue use of Whole Beings® Commercial Membership content, you must be a valid financial member. Upon cancellation you will be contacted for written agreement of withdrawal from the membership including membership certificate & planning documents removal.
JOIN THE HOLISTIC EDUCATION MOVEMENT...